Go Above and Beyond for Your Pet and Choose Ypsilanti Animal Clinic as Your Romulus Veterinarian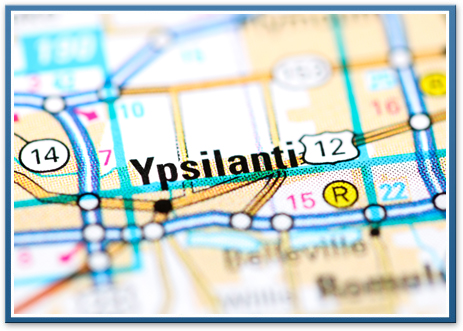 Your Romulus veterinarian is here at Ypsilanti Animal Clinic! We are your source for quality veterinary care and affordable treatment prices. Our amazing team provides healthcare for animals throughout our community. Dr. Gerald Glencer has been serving the community since 1981, and he is so happy to be someone you can trust with your pet's healthcare! Our staff provides quality veterinary care to every animal who comes to Ypsilanti Animal Clinic in need of medical treatment. We urge you to give us a call and schedule your pet's appointment today.
Our Romulus veterinarian offers a wide variety of treatments and procedures in order to serve any animal's needs. Does your pet require grooming or some nail maintenance? Our skilled technicians can easily trim your pet's nails or give them a simple haircut. Call our office to find out more about the grooming services offered by Ypsilanti Animal Clinic.
Our goal is to provide affordable treatments that produce results. Your pet's health is our priority, so we only use the most effective treatments and procedures currently available in today's veterinary field. Patient satisfaction is essential, so we try to make our office as comfortable as possible. We treat our patients and pet owners like family, so that is the level of care we aim to give every visit. Our office is warm and inviting because we want clients to feel right at home. When you visit Dr. Glencer, you can trust that you are getting personal, attentive, dedicated veterinary care.
Is your pet exhibiting abnormal behavior or do they seem to be losing weight? These may be signs that your pet is ill and in need of diagnostic testing. We offer in-house diagnostic testing to determine the source of your pet's health issues as quickly as possible. Bringing your pet in for their annual check-up will also help ensure that they are healthy and happy. If your pet requires emergency surgery or a more serious procedure, our highly skilled staff is always on call to provide immediate care for your pet. Our veterinarian serving Romulus has years of experience administering advanced veterinary care, so you can trust that your pet is always getting the best possible care, no matter what the issue might be. Our staff will take the time to fully educate you on all possible options regarding your pet's health. Together, you two can determine the best course of action for your pet.
Ypsilanti Animal Clinic is passionate about providing excellent veterinary care to every patient. We offer general wellness check-ups, grooming services, diagnostic testing, x-rays, emergency services, and many other treatments to help serve our patients effectively. Call our clinic today to schedule your pet's next appointment!
We are honored that you have trusted us with the care of your pet! If you would like to learn more about our treatments and procedures, call Ypsilanti Animal Clinic today and schedule an appointment. You can reach us at (734) 485-1622 or fill out the online form directly on our Contact Us page. Drs. Glencer and Kunoff are proud to serve as your Romulus veterinarians! We look forward to meeting you and your pet!