Find Your Perfect Pittsfield Veterinarian Here at Ypsilanti Animal Clinic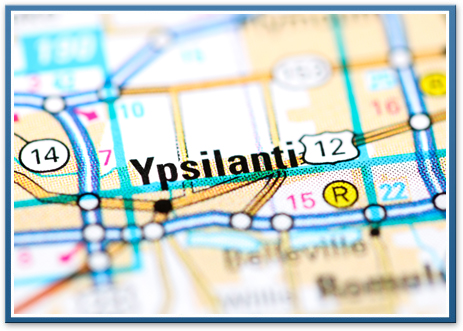 Your Pittsfield veterinarian is so proud to be your trusted source of high-quality veterinary care! Ypsilanti Animal Clinic is committed to providing advanced veterinary procedures and treatments at an affordable cost to pet owners. Our excellent staff has years of experience caring for large and small animals within the community and beyond. Your Pittsfield veterinarian, Dr. Gerald Glencer, has been providing compassionate veterinary care to the Pittsfield area and beyond for decades. The team here at Ypsilanti is passionate about providing exceptional veterinary care to every animal who comes to the office in need of care.
We aim to create a warm and inviting environment for everyone that comes to visit our office. Drs. Glencer and Kunoff want pets and their owners to enjoy every visit with us, which is exactly why we treat all our clients like family. We make it our goal to develop personal relationships with all our clients, so you can expect to be greeted with a friendly face every time. We prioritize patient satisfaction, so we only use the most advanced technology and treatments currently available in today's veterinary field.
Ypsilanti Animal Clinic offers a variety of treatments and procedures so that any animal who comes to us seeking care will be well taken care of. If your pet has been in a serious accident or are experiencing a medical emergency, our team is experienced with emergency treatments and will address any issues as soon as possible. You can trust that your pet is in good hands when they come to our facilities in need of immediate care.
Our core values here at Ypsilanti Animal Clinic is to provide quality treatments at affordable prices. We also want our clients to feel comfortable bringing their pets to us for care. Your pet's health is our priority, which is why we aim to provide the best possible care by using advanced treatments.
If your pet is acting abnormally, or if they seem to be losing weight rapidly, they may be experiencing illness or a more serious condition. We provide patients with in-house diagnostic testing to determine the source of your pet's illness as quickly as possible. This allows Drs. Glencer and Kunoff to treat your pet effectively and efficiently so that they can return to their happy and healthy lives. Staying up to date with your pet's annual check-ups and exams will also help you prevent future illness because we could potentially be able to detect some health issues early on. You know your pet better than anyone, so if you suspect something is wrong, bring them into our office for an exam.
Our entire team is passionate about providing quality care to animals in the community and beyond. We offer several treatments and procedures including wellness check-ups, diagnostic testing, grooming services, x-rays, emergency surgery, and more. Call our clinic today to schedule your pet's annual check-up.
We are honored that you have trusted us with the care of your pet. If you would like to learn more about our treatments and procedures, call Ypsilanti Animal Clinic today and schedule an appointment with our Pittsfield serving veterinarians. You can reach us at (734) 485-1622 or fill out an online form directly on our Contact Us page for any questions or concerns.