Dr. Glencer and Dr. Kunoff of Ypsilanti Animal Clinic are Proud to be Your Canton Veterinarians!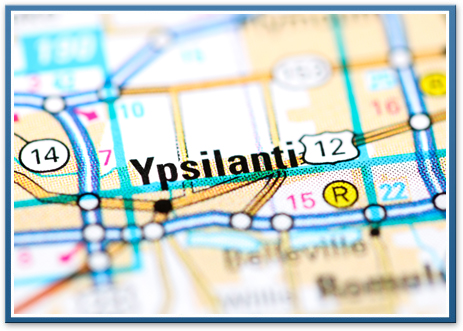 If you need a Canton veterinarian, Ypsilanti Animal Clinic is your source for quality veterinary care. Our team provides excellent veterinary care to all animals within our community, both big and small. Dr. Gerald Glencer has been the owner, director and managing veterinarian of our practice since 1981. The team at our clinic is passionate about offering comprehensive veterinary care to every patient that comes to our facility looking for service. Call today to schedule an appointment with one of our Canton serving veterinarians.
Our clinic provides several services to help every patient receive the care they need when they need it. If your pet needs a routine check-up or a general wellness check-up, our amazing team can help your pet feel at ease so that the appointment runs smoothly. The goal of Ypsilanti Animal Clinic is to provide effective treatments at affordable costs and creating an office environment that makes our patient's feel right at home. We want every visit to be an enjoyable one, which is exactly why we do our best to make our office warm and inviting while also adding a personal touch. We go above and beyond to develop a personal connection with each patient and treat them just like family.
Is your pet in need of tick treatment or vaccination? Our services include various options to help protect your pet from any diseases or infections that may arise from their environment. You should bring your pet in for a check-up at least once a year to make sure that their health is in good condition.
Does your pet require emergency surgery or a more serious procedure? Our highly skilled staff is experienced in advanced veterinary care and you can trust that your pet is in great hands during their course of treatment. Our staff will sit down with you and discuss your pet's health options in-depth so that you can work together to determine the best course of action for your pet's health care.
Your Canton veterinarians here at Ypsilanti Animal Clinic are determined to provide excellent care for all our patients. We provide general wellness services, grooming, diagnostic testing, x-rays, emergency services, and several other treatments to ensure that your pet can get the care they require. Call our clinic today to schedule your pet's appointment!
We are honored that you have trusted us with the care of your furry friend! If you would like to learn more about our treatments and procedures, call Ypsilanti Animal Clinic today and schedule an appointment. You can reach us at (734) 485-1622 or fill out our online form directly on our Contact Us page. We're proud to be your choice as your Canton veterinarian.