Meet Your Ann Arbor Serving Veterinarians at Ypsilanti Animal Clinic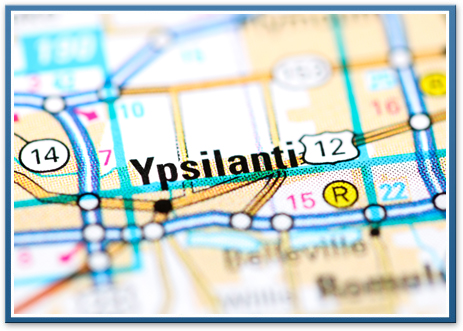 Your Ann Arbor veterinarians are proud to serve here at Ypsilanti Animal Clinic! We are your trusted source for high-quality veterinary care at an affordable price. Our excellent team provides veterinary care to animals throughout the community and beyond! Dr. Gerald Glencer has been providing exceptional veterinary care to his community for decades and is working side-by-side with Dr. Peter Kunoff, both who are honored to provide the best treatments as your Ann Arbor veterinarians. Our team is passionate about providing high-quality veterinary care to every animal who comes to our office in need of assistance.
Patient satisfaction is essential, so we try to make our office as comfortable as possible. We treat our patients and pet owners like family, so that is the level of care we aim to give every visit. Our office is warm and inviting because we want clients to feel right at home. When you visit our Ann Arbor veterinarians, you can trust that you are getting personal, attentive, dedicated veterinary care.
We offer several treatments and procedures so we're prepared to care for any animal's needs, no matter what the situation might be. Has your pet been in an accident, or are they experiencing a medical emergency? We're experienced in emergency surgeries and procedures, and you can trust that your pet is in good hands when they come into our office in need of immediate care. We recommend you calling our office on your way if possible, to give our staff time to prep. This way, we can get to work as soon as you come into the office.
The goal here at Ypsilanti Animal Clinic is to provide quality treatments effectively and efficiently. Your pet's health is our top priority, which is why we do our best to produce the necessary results in a timely fashion and at an affordable price to pet owners. We use the most advanced treatments and procedures currently available in today's veterinary industry in order to best serve our patients.
If your pet is exhibiting strange behavior or if they have lost a significant amount of weight, it's possible that they may need diagnostic testing. If your pet is ill or experiencing a medical problem, there is no clear way for them to make that known to you. The best thing they can do is give you clues to alert you that something may be wrong. Bring your pet into our office to see Dr. Glencer or Dr. Kunoff. We offer in-house diagnostic testing to help determine the source of your pet's illness as soon as possible. Bring your pet in at least once a year so that they can be properly examined by our Ann Arbor veterinarians.
If your pet requires a serious procedure or an emergency surgery, our excellent staff is always ready to provide immediate care to your pet. We have several years of experience practicing advanced veterinary medicine and you can trust that your pet is getting the best possible care when they come to Ypsilanti Animal Clinic. If your pet needs a procedure, Drs. Glencer and Kunoff will speak with you in detail about your pet's health options. Together, you can find the best possible course of treatment for your pet.
We're passionate about providing excellent veterinary care to animals in the community. Our services range from wellness check-ups, diagnostic testing, grooming services, x-rays, emergency surgery, and more. Call your Ann Arbor veterinarians to schedule your pet's next appointment.
We are honored that you have trusted us with the care of your pet! If you would like to learn more about our treatments and procedures, call Ypsilanti Animal Clinic today and schedule an appointment. You can reach us at (734) 485-1622 or fill out an online form directly on our Contact Us page. We look forward to meeting you and your pet!