Throughout the month of June, American Humane celebrates their annual Adopt-a-Cat Month. Spring is known as "kitten season," and thousands of newborn kittens join the millions of cats already in shelters across the country. With animal shelters being as crowded as they are, Animal Humane dedicates this month to invigorating potential pet owners into making the leap to dedicated, caring pet owners--and rescuers.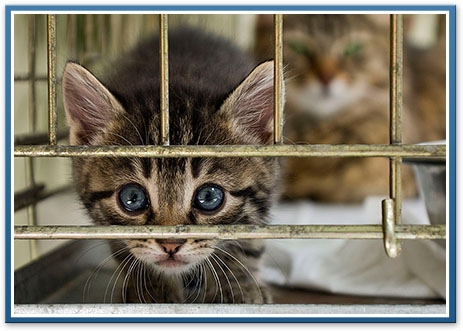 If you're interested in supporting American Humane and adopting cat, take a loop at this Cat Adoption Checklist. It provides advice on selecting the right cat for your home, how to best take care of your new companion, and how to make your new cat a part of your family. 
We also advise you to check out this article from Click On Detroit, which lists 25 locations in Michigan where you can adopt a pet. There are several shelters in the southeastern region of the state, so feel free to visit several and find the cat that's best for you!