From Check-Ups to Diagnoses: Our Animal Clinic in Ann Arbor Has You Covered!
If you're looking for a new veterinarian in your area, make sure that they're offering all the services you need to help your pet live their best life. If you're not sure what services your pet requires, we're here to help.
Keep reading to learn about a few of the comprehensive services we offer to keep your pets healthy and happy!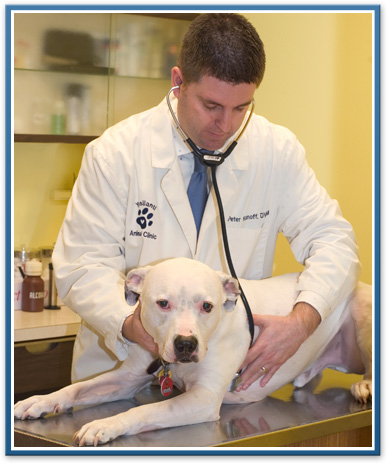 Pet Dentistry Services
Pet dentistry services are necessary for both cats and dogs. This is because dental disease is one of the most common conditions seen by veterinarians – over 80% of dogs over the age of three experience dental disease to some degree, with periodontal disease as the most common issue.
Routine cleanings are necessary so that your dentist can remove the developing plaque and tartar from your pet's teeth. They can also determine if your pet has more serious issues that may be causing pain or discomfort when they chew.
Wellness Services
All veterinarians offer wellness services, but it's important that you ensure your vet does a thorough exam each time. This is because pets, especially cats, are notoriously good at disguising their pain and discomfort until the issue they're experiencing becomes critical.
For this reason, ask your vet whether they recommend your pet to come in every six months or a year. Then, attend each appointment so we can check their weight, temperature, body condition, and temperament. Thorough, hands-on examinations from ear to tail help us find issues such as diabetes, arthritis, cancer, and heart disease in the early stages when they're easier to treat.
Affordable Immunizations
Lastly, your pet may require immunizations depending on their age, breed, other animals they have been in contact with, and more. These immunizations are usually done during your pet's annual visit. A thorough vaccine program can help pets completely avoid normally life-threatening diseases and conditions.
Schedule an Appointment With Your Animal Clinic in Ann Arbor Today
One of the most important things you can do for your pet is to ensure you're taking them to the veterinarian at least every six months or a year, depending on their age.
Reputable veterinarians will examine them thoroughly and then provide recommendations on treatment plans for any conditions they find, such as dental disease or arthritis. This is why discovering a veterinarian who offers a wide variety of services is so imperative.
Ready to schedule your appointment with a highly trained animal clinic in Ann Arbor? Contact us today!