Ypsilanti Veterinary Staff
Chrissy - Office Manager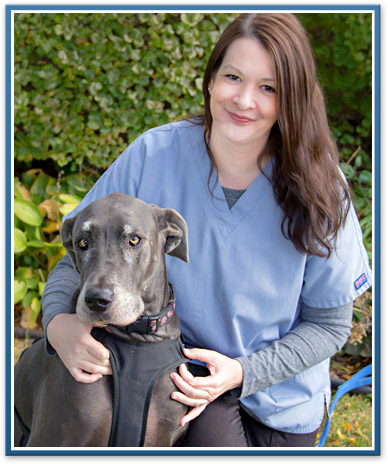 Office Manager Chrissy has been part of the team at Ypsilanti Animal Clinic for over five years, but she's always loved animals and pets of all kinds - she even trusted Ypsilanti Animal Clinic as her own veterinarian before starting to work at the hospital. Her job responsibilities include reception and office management duties, as well as doing everything possible to ensure customers and their pets receive excellent service.
At home Chrissy cares for two Great Danes, Lilly and Finley, five indoor cats, four parrots, and a hermit crab. In her free time she enjoys taking care of her wide variety of pets and working on the historic farmhouse she calls home.
Connie - Veterinary Assistant
Originally from Coshocton, Ohio, Connie has been a veterinary assistant at Ypsilanti Animal Clinic since March 2004. She was awarded an MBA from Ashland University in 1992 before deciding to make a career change. The compassion and high-quality care the staff provides for both clients and their pets is only one of the reasons Connie enjoys working at Ypsilanti Animal Clinic. An avid fan of horses, Connie also enjoys tennis and skiing. Her animal family is large and includes her two dogs, Bella and Richie, three cats (Rebound, Sager and Lefty), two goats named Moose and Ranger, and two Tennessee Walking Horses named Friday and Greyhawk.
Jean - Licensed Veterinary Technician
Jean has been working with the staff at Ypsilanti Animal Clinic as a Licensed Veterinary Technician since 1991. A native of Ypsilanti, she graduated from Willow Run High School and then went on to earn an Associates Degree in Applied Science with a focus in Veterinary Technology from Wayne County Community College. The opportunity to learn something new every day is just one of the reasons Jean likes working at the hospital. In addition to her challenging work, Jean enjoys spending time with her family and their three dogs and two guinea pigs.
Bethany - Veterinary Technician
Bethany joined the team at Ypsilanti Animal Clinic in February 2014. As a veterinary technician, she is responsible for monitoring anesthesia, assisting during exams and dental appointments, venipuncture and the care of hospitalized patients. Bethany's favorite part of the job is making a positive difference in animal's lives. She is currently studying veterinary technology at Baker College and is expected to graduate with her associate degree in May 2017.
At home, Bethany has nine snakes; three cats named Ivan, Maxis and Lady; and two dogs named Mobil and Voodoo. She is a member of the United States Association of Reptile Keepers. In her free time, Bethany enjoys horseback riding, reptile shows, making home improvements, gardening, automotive work and cooking.
Cristy
Licensed Veterinary Technician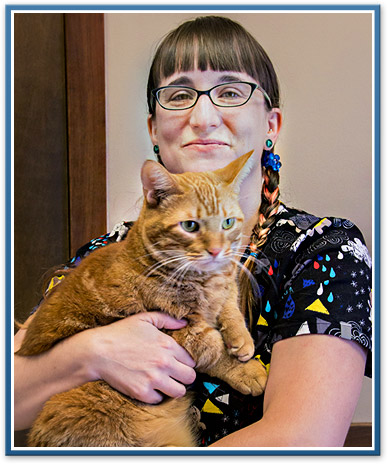 Amy
Veterinary Assistant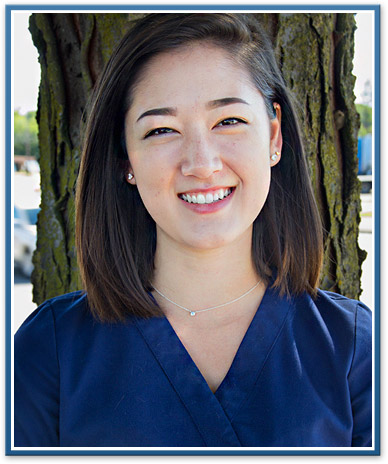 Danielle
Veterinary Assistant
Maria
Veterinary Assistant/ Receptionist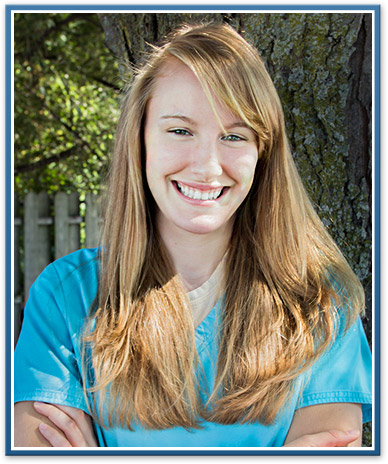 Mariah
Receptionist